Wisconsin Bus Service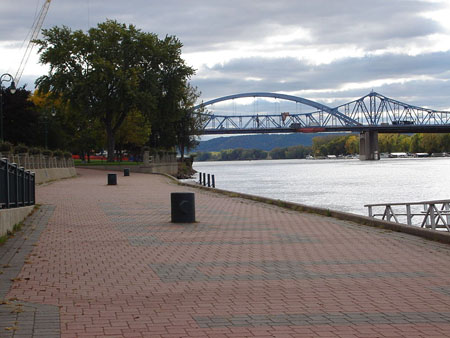 The bus service in Wisconsin can offer many options if you need a way to travel. Wisconsin has many sites to see for tourism that you and a group of friends or family can go visit. If you and your family would like to go on a trip for a day or even for a weekend, you can use at the Wisconsin bus service to use for your trip. There are many tourist attractions to visit that can entertain you and your family, and our Wisconsin bus tours can take you to them all. Jones will ensure that you and your family will have a comfortable and relaxing trip to meet your expectations.
Wisconsin Bus Tours
If you were planning to use Wisconsin bus service to go to Madison, Wisconsin, then there are many places you could visit. You and your family could visit the Henry Villas Zoo or go to on of the many museums. Using Jones Wisconsin bus service you could travel in a comfortable manor to anywhere in Wisconsin. Another popular place to visit in Wisconsin would be Milwaukee. Our Wisconsin bus tours let you enjoy Milwaukee without the hassle of traffic and parking. There are many museums to visit in Milwaukee, or you could even use the Wisconsin bus service to see the Milwaukee County Zoo. No matter where you would like to visit, Jones can get you there.


Jones Wisconsin bus service offers charter travel, tour groups, or trips to athletic events and more. Ride in style in a deluxe Motorcoach, with state-of-the-art features! Leave the driving to us so you can relax and enjoy yourself the whole way to your destination. The comfortable seating in the Motorcoach ensures that you will have a relaxing Wisconsin bus tour if you choose to use Jones Wisconsin bus service. Whether you are planning to take a day trip through Wisconsin or a long weekend vacation to The Dells, Jones will be more than happy to assist you and your family during throughout the trip. Jones Wisconsin bus service will meet your needs, so contact us today and start planning your next Wisconsin bus tour.

Wisconsin Bus Tours - Sites to See in Wisconsin:
Wright Museum of Art - Beloit College
The Building for Kids - Appleton
St. Croix Artbarn - Osceola
Racine Zoo
North Star Mohican Casino Resort
Wildwood Wildlife Park & Nature Center - Minocqua
Egg Harbor Fun Park - Egg Harbor - Door County
Metropolis Resort - Eau Claire
Oneida Bingo & Casino - Green Bay
The Family Farm - Grafton