Chicago - Madison Bus Trip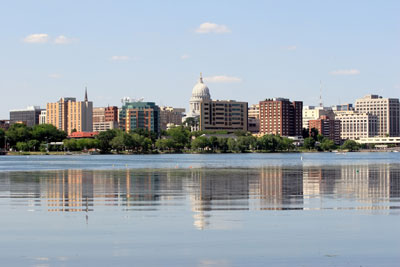 The Madison Mallards are at home and you want to go see a game. Load up the fans and take a trip to the city for fun and excitement. While you are there, take in the sites and a side trip to Little Amerricka Theme Park. Make it a trip for the entire family. Jones Travel specializes in trips from Chicago to Madison. There is so much to see and do, you can make the trip for a day or make it for the entire week. Taking a trip from either Madison to Chicago, or from Chicago to Madison is a great way to get away for the day to a great destination with so much to do.
It's the end of the year and you want to reward the class for a job well done. Make it a day away at the for relaxation and education. Jones has been a big part of school trips since 1969. They began as a school bus company and have expanded their fleet to include, mini-coaches, motorcoaches, handicapped equipped and sleepers. We also offer Trollies for special events.
Chicago Bus Rental Made Easy
If you are planning an excursion to Chicago, Jones is the way to go. They will get you there in style and you will be well rested for all the fun the windy city has to offer. When it's time to head home, you can sit back and enjoy the scenery while one of our highly trained drivers does the work. You will be home in no time and will be able to say you enjoyed the entire trip! We offer many modes of transportation, so we can surely find a method that fits the needs of your traveling group.
Chicago & Madison have so much to offer. When you pair it with a relaxing and reliable ride with Jones Travel, it makes for the perfect getaway. You might be only looking for a day trip, or maybe you are wanting to take a long weekend vacation. No matter what your needs are, Jones can meet them. Give them a call today and get to planning your next charter trip to the exciting cities of Madison or Chicago.